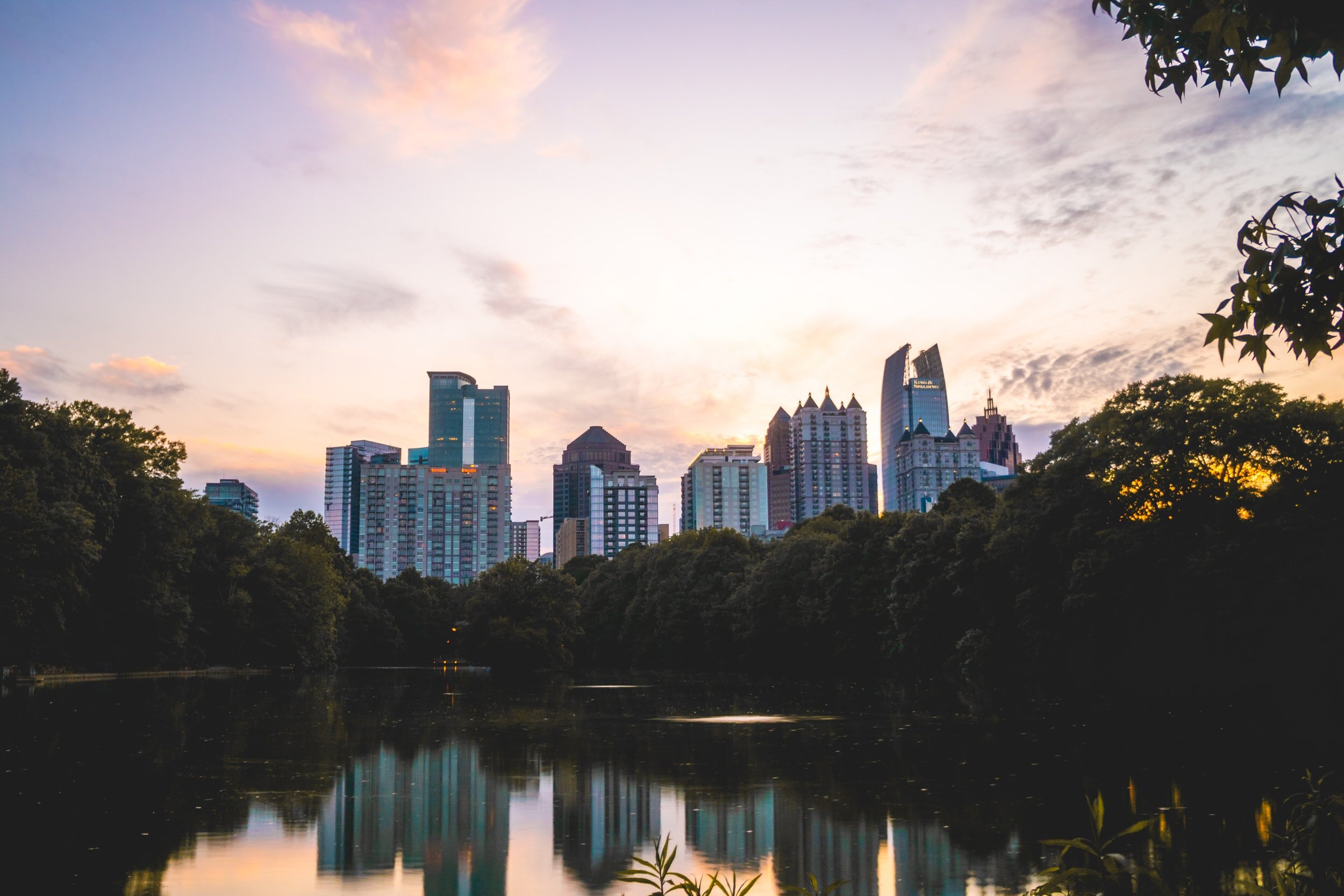 A Vision for a 100% Clean Energy Future
On March 6, 2019, the Atlanta City Council unanimously passed Resolution No. 17-R3510, which adopted Clean Energy Atlanta, a plan to achieve 100 percent clean energy by 2035.
100 percent of Atlantans should have access to 100 percent clean energy.
The vision, priorities, and actions contained in Clean Energy Atlanta are greatly informed by feedback from residents and stakeholders and are grounded in Atlanta's dream of realizing a socially, economically, and racially equitable city.
The Clean Energy Resolution defines "clean energy" as "energy derived from wind, solar, existing and low-impact hydroelectric, geothermal, biogas, and wave technology sources"
Clean Energy Advisory Board Meeting Minutes (3/18/2021)
Clean Energy Advisory Board Atlanta
March 18th, 2021
Welcome & Overview
·       Alan Propp welcomes everyone and introduces himself and his goals for the meeting as the facilitator, hands it off to Shelby
·       Shelby welcomes everyone
o   Meeting is open to the public, but all non-advisory board members will be muted
o   Contact Neela is you are having in technical issues
o   During breakout, members of the public will stay in the main room
o   Introduces co-chair, Chandra Farley
o   Introduces agenda
§  Official vote on approval of agenda
·       Objections or additions?
·       Agenda is approved/adopted
o   Introduces video from Mayor Bottoms
§  We've come a long way
§  Over the last year we have been working on research and implementations measures and now we are kicking off our energy advisory board meeting
Introductions
·       Alan Propp runs the full group through introductions
·       1 minute or less per introduction
·       Name, organization and what brought you to the CEAB
·       Use the chat liberally
·       Board members and City Staff introduced
·       Turns it back over to Shelby
Expectations
·       Board Objective/Vision
o   The vision and overarching objective presented to the group
o   Thoughts/Reactions?
§  This vision was workshopped by some of the partners on this call. A lot of focus was placed on centering equity as a part of this plan.
§  Some of the headlines that went into this vision: What would the headline of the AJC say if we are successful in our efforts?
·       Example: Race is no longer an indicator of energy burden
o   We will be re-sharing our expectations documents and ask you to please look into it in more detail and respond back with what we are missing.
o   Shelby turns it over to Chandra
Breakout Session 1
Values Discussion
·       Why do we start with values?
o   No matter what the issue is, if we are not aligned on why we need to be centering equity, then we will keep putting band aids on things and not getting to the root of the cause.
o   It helps us get to know each other
o   Helps us grow an ecosystem of practice
o   Create safe space for each other
o   Born out of partnership with the PSE and City of Atlanta
o   We will be talking about a racial equity framework as we begin this work on the clean energy plan
o   Would love to hear from you all: what needs to change? What is missing?
·       Breakout Sessions commence
Report Outs
·       Transportation is an important aspect of this work.
·       Need to add resiliency to the vision
·       Shared values should be as active as possible and be a framework for action and root the work of the CEAB in the shared values
·       Responsiveness to the community is important.
·       We need to be proactive rather than being reactive.
·       100% clean energy community should be a resilient community
·       Engage partners in the work
·       We need to include resilience!
·       Expand definition to include low-income communities, sometimes income is more important than skin color
·       Expand upon the definition of extraction
·       Importance placed on working with the community
·       Clarifications to make to the shared values
·       First bullet, the word suffer is a strong word and we need to think about how it resonates with people
·       Last bullet, there is a desire to shift the standard approach of general data analysis to reflect more of a value statement, so we are looking at data in a way that serves the interest of the community. New approaches to data collection are needed to be thoughtful.
Breakout Session 2
Goals/Responsibilities
·       Shelby reads the responsibilities for the group
·       Breakout Sessions commence
Report Outs
·       Our narrative is important around the need for equity
·       Financing and funding is an issue
o   Working with partners is going to be key to providing solutions
o   How will this work be sustained?
·       Make sure that up to date data is provided and collected within this group to determine what we focus on
·       Whatever metrics the advisory board uses to define their success will be highly important
·       What are our equity metrics that we will be using?
·       A couple bullets are more procedural than they are goals/responsibilities, such as informing the Mayor. Possibly combine bullets 3 and 5.
·       We need an accountability metric within each goal so that we all feel responsible for achieving the goals.
·       Share information with other cities/states doing the same work
·       We need a metric tied to equity
·       Community can help define metrics
o   Maybe working groups could be created to have this space
·       Opportunity to provide feedback to the NPU community
·       More specific on how the Mayor will be provided updates
Wrap-Up
·       Alan thanks everyone for attending
·       Shelby and Chandra thank everyone, cover housekeeping and end the meeting